Attend Events
Survivor Speakers Bureau and Advocacy Trainer Workshop - Member Programs Only
Saturday, July 28, 2018 9:00 am - 4:00 pm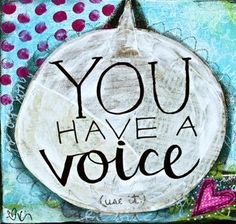 Location:
The Foundry| 211 N. 14th St. | Lincoln, NE | 68508
Description:
Please join us at the Survivor Speakers Bureau and Advocacy Trainer Workshop on July 28th from 9am to 4pm at The Foundry in downtown Lincoln.

The Survivor Speakers Bureau is a collective of men and women who identify as survivors of sex trafficking and sexual exploitation, sexual assault, domestic/dating violence and stalking and family members of victims and survivors who want to share their lived experience to promote awareness in their communities.

The goal of this workshop is to equip survivors with the skills to share their stories in a safe, concise, and engaging way. This process is also meant to help survivors determine if they are ready to share their story in this manner. Advocates will learn how to help survivors develop these skills and engage in positive self-care.

It is a goal of the Coalition to maintain the collective that is the Survivor Speakers Bureau past the day of the workshop. Survivors that are comfortable and ready are welcome to continue to participate in the Survivor Speakers Bureau and use the skills that they have learned to promote awareness in their communities. Continued participation is not required past the day of the workshop.

If you are not sure if you are ready to share your story in this way, please call Bailey at (402) 476-6256 for more information.

Registration is required to attend the event. Registration will close July 23rd. Please contact Bailey with any late registration requests.

A light breakfast and lunch will be provided the day of the workshop.
Pending grant approval, reimbursement may be available for travel.


This form stopped accepting submissions on July 26, 2018 6:00 am CDT.
---